EVERYTHING UNDER THE SUN: "Dance Now" by Planetshakers--Dancing to Praise the Lord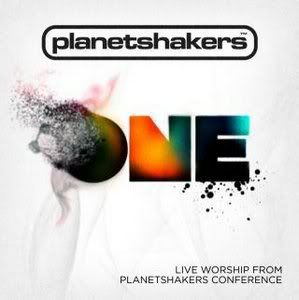 When we praise God, we sing hymns of praise and worship Him through music. Praise is an expression of one's faith in Him. As a Christian, one cannot help but dance when we sing praises to Him because "in His presence, there is fullness of joy".
I've already posted a song by Planetshakers, but let me first give you a brief background on who this Christian band is. According to Wikipedia, Planetshakers first started in 1997 as a Christian youth movement that begun its annual conference in Adelaide, Australia, but grew into an international ministry. Born out of Paradise Community Church in Adelaide with its Pastor Russel Evans, it expanded and moved to Melbourne in 2004 into what was known as the Melbourne City Church but later named the Planetshakers City Church with a mission--"to empower a generation to win a generation". The Planetshakers worship team or band's music is contemporary style of praise and worship tempered with mainstream rock and pop which catered to the youth conference.
"Dance Now" from the Planetshakers' "One" album is a fast paced praise music with words that encourages the worshiper to get up and dance for the Lord, expressing the freedom that we have in Christ Jesus and our faith in Him.
I'm not holding back
I've got to give You praise
With every part of me I'm breakin' out
I've got to let You know
That You're my everything
With every part of me I'll praise you now
And I will dance and sing
You know I'm gonna shout it out
To You my King
'Cause You are all I need now
It's time to get up and dance
'Cause we're free now
It's time to lift up your praise
And shout it out now
It's time to break off the chains
'Cause it's a brand new day
And everything is ok
Let's dance!
Dance now
Everybody shout now
Liftin' up our praise now
Dancing in this freedom we know