ISSUES OF LIFE /FAMILY: Keeping Your Teenager from Smoking, Drugs, Alcohol


Adolescence is that stage of life wherein a person is no longer a child but not yet an adult. Although adolescence may start earlier, it usually start at the onset of a child's teenage years, a time when he/she starts to seeks his/her own identity and seeks the approval of peers--a group outside his/her own family. That is why this is also the stage when parents, more or less, shift to a higher gear in raising their teens. Realizing that, unlike when they were kids, they could not be with their teens 24/7, concerns about peer pressure and influence would arise, together with smoking, drugs, and alcohol addictions.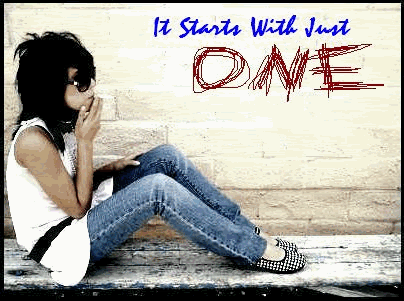 So how do we keep our teens from smoking, drugs, alcohol and other forms of vices which are harmful to their health and well-being? Remember, what we first learned before, that our own life is our child's training ground. Whatever we do, they think they can also do. So if you don't want your child to smoke, you should not smoke also. I was guilty of this as I smoked while my baby grew into a child until I stopped when she was already 11 years old. When I was still smoking, she used to imitate me with her lollipop stick and I used to tell her that it's bad what I was doing and she shouldn't do that also. But of course, I was kidding myself. When I stopped smoking, I had a long talk with my 11 year old, me and her Dad, and we explained to her why we stopped--first, because smoking is not good for the health; second, because we don't want to die but live longer and be with her long; and third, because we love her so much, we also don't want her to inhale the smoke so she would remain healthy and strong. And after explaining this, we urged her not to do the same for the same reasons. So, the first step is to live what your preach.
The next step is to shift your relationship with your teenager a notch or two higher. If you were close to your child before, this is the stage that you should become much closer. This does not mean you go hug and kiss him all the time. You need to stop what you're doing and listen to your teenager's rants or woes, otherwise, he/she would look for somebody else to pour out to. You need to converse with him/her, express your opinions and your love for him/her, and give your parental or friendly advice. In other words, keep the line of communication open. You need to be the one whom your teenager can trust and go to whenever he/she has problems. When communication is open and there is trust, you can now explain to your teen about the dangers of smoking, drugs, and alcohol and how it would hurt you to know if he did those things, not for yourself but for him. However, a parent always knows when to correct a child and to impose rules and regulations in his own household.
Other steps include encouraging them to join sports group or clubs in school where there are teacher-advisers who could monitor them. Another step is to invite your teen's friends to your home so that you would know them or encouraging your teen to do buddy homework or projects in your home instead of somewhere else.
It is true that we cannot eliminate our teen's curiosity for the things that the world tries to lure them with. But we need to be alert and sensitive so that we can prevent more damage at an early stage. Here are some of the warning signs that may guide us so we could recognize if our teen is using drugs, alcohol or even smoking: glassy, red eyes; frequent use of eye drop; sudden weight loss; slurred speech; skin conditions; breath smells different or hair reeks of cigarette; disappearing of some possessions or petty theft in the house; paraphernalia; new friends; and rudeness or disregard for whatever you are saying.
Ah, do not worry. Every morning, lift your children to the Lord and He will cover them with His hedge of protection for you. But if your teen pierces through that hedge, still do not fret, because if you have done everything you can do as a parent, your teen would remember that and would always come back to you.