Everything Under the Sun:
Designer Items--For Your Classy Pleasure

Most women are familiar with these designer logos or brands--Prada, Gucci, Giorgio Armani, Louis Vuitton, Yves Saint Laurent, Christian Dior, Chanel. These are brands to "die for" or "with" according to women who make it their ambition or goal to buy even one or two items from these brands.
Why? Because they are really expensive. One new Prada handbag costs around US $1,500 to $3,000 or more; a Gucci fabric handbag costs
around US $1,300 or more and a leather one costs around $2,500 or more.
In the Philippines, these bags cost from Php80,000 to more than Php100,000. From shoes, to handbags, to jewelries and shades, even to clothes, the intricate details of the designs and the quality of craftsmanship and materials used make these items really expensive and regarded as a work of art.
That is why when a woman wears or carries one designer item, it's like she's saying to the world, "I own a work of art" (and "Hey, it's really expensive!"). Really, people look at the designer item and critique it, whether it's authentic or a fake, because there are many imitation designer items out there in the market; sometimes, you can't even tell whether it's fake or not, to the dilemma of the designers. Most of these imitation designer items are made in South Korea, in Bangkok, and other parts of the world.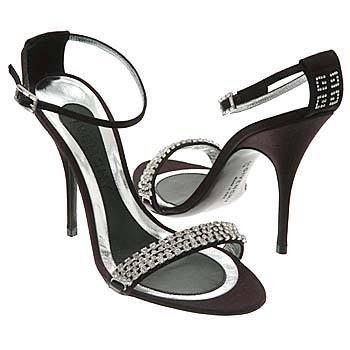 So why do women, and men, drool over these designer items? Most probably because of the "ambiance" it brings to your personality, that people will regard you as person with a "taste" for good quality, that you are "classy". Well, to me, it is simply because they really look good. As a flight attendant before, I used get 20% discount in many duty-free shops which allowed me to be able to afford to buy some. But with the recession and all, is it really wise to buy designer items? If you will not eat for a month to save your salary, I guess not. But if you are able to save wisely, why not? Do you know that there are lots of second-hand designer bag stores nowadays where you can buy used items for much, much less than the original price? So you can also sell your used designer bags and perhaps buy another.
On the practical side, why should you bog your head into buying a designer item? There are other things that matter most in life. Sometime, I ask myself, "So, what's in a signature ("tatak" in Filipino), when I can just buy a "tatak-bo" (my slang for non-Signature item)?" He, he. But if you have more than enough to spare, why not?