FOOD and HEALTH: Choosing the Healthier Fast-food



Who have not tried KFC, MacDonald's, Burger King, or Wendy's? Jollibee? Raise your hands.
Ooops, only a few hands. Well, that's because by nature, we love those fast-food to stuff ourselves because they taste so good especially when they're fried, breaded and crispy, with lots of salt. But then again, you scratched your head thinking, "These are all bad for my health" and yes, they are.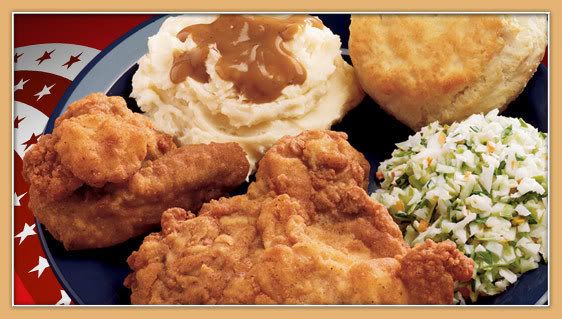 Even with the raising health consciousness, the world still loves to eat fast-food. And so to answer this growing trend, many fast-food companies have come up with ways like grilling their burger patties, putting much veggies on the sandwiches, coming up with different choices of green salads, adding low-salt and low-calorie dressings and condiments, and many more. However, it is still our choice to make whether to have those huge burgers, those creamy burritos and those crunchy fried chicken versus the grilled burgers or green salads.
Do you know that a single extra crispy chicken breast in KFC has a whopping 440 calories, 27 gms. of fat and 970 mg. of sodium? All of these contents are bad for our arteries and for our heart. Well, here are some fast-food healthier choices that I was able to research which might be of interest to you: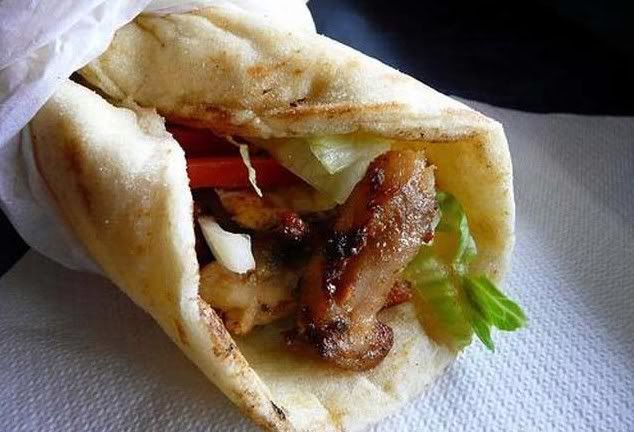 1) Always choose the smaller burgers. A junior burger at Wendy's has 300 calories; a Burger King Whopper Jr. or a Chicken Whopper Jr. without mayo is around 310 calories; also the Macdonald's burger and cheeseburger, around 300 calories. So, if the smaller ones are within the 300-caloric range, how much more for the Big Macs and for the whopping Whoppers?
2) Opt for catsup or mustard instead of mayonnaise for your burgers. Even when choosing your salad dressing, choose the low-calorie ones or the plain vinaigrette instead of the ceasar's salad or ranch dressings. Remember, the creamier, the 'badder'. Hi, hi.
3) Choose grilled burgers instead of the pan-fried ones. Burger King's burgers are grilled. Also, you can opt for grilled chicken breast burgers (not breaded) which are healthier than the beef.
4) Don't be fooled by deli sandwiches. Size matters. If you're eating in Subway, choose the 6" sub topped with lots of veggies and opt for roast beef or turkey breast (less than 300 calories). Use mustard or vinaigrette as a topping or 1 tbsps. light mayo.
5) Always eat your vegetables. What makes a burger a complete meal is the crispy veggies they put in there. During lunch or even at dinner, you can also choose from a variety of green salads or opt for the salad bar.
6) If you love Mexican fast-food, always remember that the tortilla is already made of starch, so skip the rice if you're counting calories. Add more of the salsa to your tacos and more of the crispy veggies. Eat only one burrito because they always serve two in some fast-food joints. One fast-food burrito with beans and meat, 2 pcs., contain 412 calories. Always remember that cheese contains fat and has high-calories, so skip on the enchiladas.
7) If you like shawarma, it is a healthy food if you skip on the french fries that they usually add to the sandwich. One serving of chicken shawarma sandwich contains 400 calories while the lamb shawarma sandwich contains 503 calories.
8) Pizza! Yum! But each slice contains 220 calories. You can ask half the cheese before you order to cut on the calories. Also, you can choose vegetarian pizza or to forgo the cheese and just sprinkle with a bit of parmesan later when you eat it.
Remember: you can have your grilled burger, but you can't have your fries too. This is for the really health-conscious. What an excuse!